"Goals...
There's no telling what you can do when you get inspired by them. There's no telling what you can do when you believe in them. And there's no telling what will happen when you act upon them." —Jim Rohn
30 January 2020

Happy 2020!!!
It feels so strange writing 2020 -- although it's an easy number to type! Hopefully that will help me get used to a new year and a new decade - I think how quickly the last year, and decade have gone by!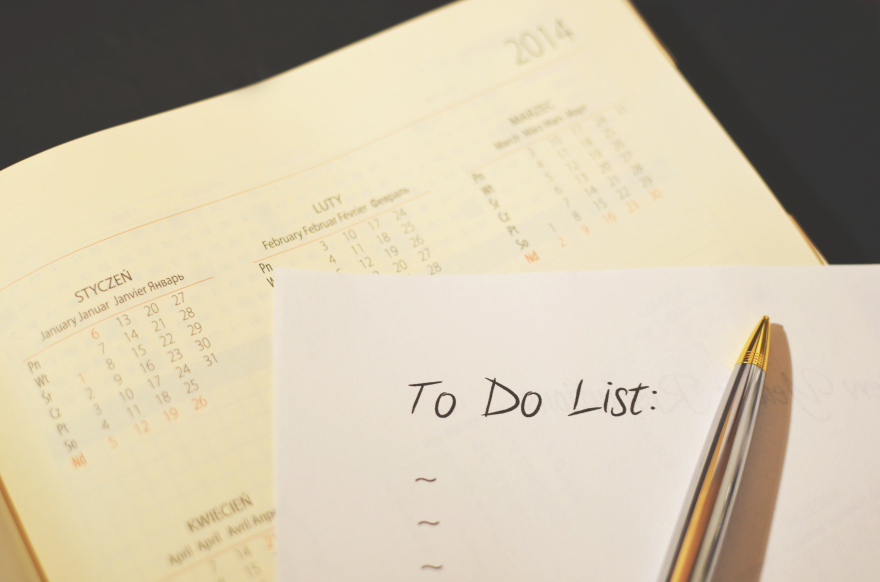 I'm a late convert to goal setting - friends and family know that I've tended to go with the flow and all the great things (and not so great) that can bring! This year...with the help of my business coach, Renée Blasky, I am in the process of setting goals, actions and indicators for the year ahead - and I'm excited already with what I know will happen as a result.
In the months ahead I'm going to offer two Group Coaching programmes - one supporting people to Reclaim Their Resilience and the second to address the challenges PhD students can face on their journey to achieve so much! I'll let you know more as these are developed. And...more will emerge in 2020!
My 1-1 coaching packages are helping Women in Higher Education gain more balance in their lives and achieve their own goals. It's wonderful to see how my business goals provides support for so many! Coaching is a powerful tool for moving forward in our lives and it is a privilege to journey with my clients as they embrace all that's possible.
In this issue, I'm delighted to introduce my coaching colleague and friend, Tom Brush, who has kindly shared his expertise. Through his company, Advancement Design, Tom helps nonprofit professionals and organizations solve challenges through training, consultation, and coaching. Thanks, Tom, for your generous sharing!
All the best for a year that brings you all you wish for!


Kathleen Fanning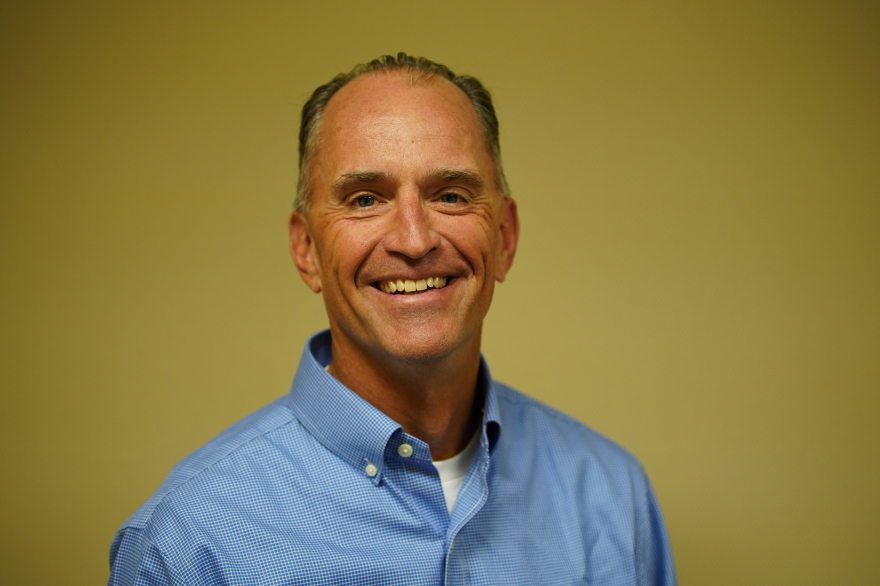 The first month of the new decade has passed. It is amazing how quickly time passes. If you are like me, you were just celebrating a new year, a new decade, and the chance for a jump start. Did you set big goals, resolutions for change, or intentions for your betterment?
How are you doing with your goals, resolutions, and intentions?
January is such a challenging month to address our challenges. I know that my whole routine was disrupted preparing for holidays, spending time with family and friends, trying to finish the year strong, and still find time to relax from that effort.
So, January started with great expectations, but I got so caught up on answering emails, phone calls, meetings that were put off, and just getting back in a routine that it was difficult finding time to address the new things I wanted to accomplish. Now, I feel like all that momentum is lost and I may as well just continue doing what I have always done. It would be easy to give up on those intentions, goals, or resolutions.
Guess what, February is just around the corner, a new month and chance for a jump start. Here is the issue, if we are not prepared for the jump start, we will likely find ourselves right back where we are today.
I have realized that the times that I have been successful with goals or resolutions there have been three key components that were in place.
Partners

I was one who always thought that I could do everything myself. I did not need, want, or feel that I deserved help. Ever feel that way? Here is the problem, I did not always know the right questions to ask so that I could develop the answers. I needed some knowledge or someone to help me see what I was missing. Taking on big challenges is hard and so having someone to keep you accountable, pick you up when you struggle, or there to celebrate your successes can make all the difference.



Perspective

It is so easy for us to look at and try address every situation from our point of view, but until I started looking at things from another view I was trapped. There were times all I needed was to make a minor shift and others when I had to look at things completely different. It is amazing what we see when we look at it differently. It is like watching a movie multiple times, you know what is happening and that allows you to focus on different characters or scenery that you may have missed before.



Plan

If I didn't identify a clear destination and create a roadmap to get there, I could easily get distracted and give priority to things that did not help my goal. Just like taking a road trip you don't just say let's get in the car and drive and we will figure it out. What are the chances you reach your destination? Using a map allows us to set a course and allows us to adjust to a new path if we see traffic jam. That roadmap allows us to confidently begin out journey, provides checkpoints to be sure we are on course, and adjust if necessary.
Trying a restart in February allows you time to refocus, get these things in order, and get back on track to your goals, resolutions, and intentions. If you are struggling with any of these elements find someone to help you address them. One of the key partners I firmly believe we all need is a coach. Someone who asks the right questions to help us find our answers. They also have different experiences which means they likely have different knowledge than us. This can help us with our perspective and plan.
Don't give up on your goals and dreams. There are still 11 months left to achieve them this year. Plenty of time if you have a partner, the right perspective, and a plan.



1. Create a daily happiness boot-up menu
Research has found that success in life is preceded by being happy first, and not vice versa. If we are going to flourish and succeed, we have to do things that elicit and amplify positivity on a daily basis. There are several "positive interventions" that improve well-being, such as physical exercise, practicing gratitude, doing mindfulness/meditation activities, volunteering/giving, journaling and practicing forgiveness.
Challenge: Create or reinforce daily habits that increase your happiness levels, and use your strengths in doing so. For example, if "zest" is a top strength, add vigorous exercise to your day or use your energy to support someone else's cause. If love of learning is a top strength, find ways to investigate new sources of education such as a virtual course or a TED talk.
2. Prime your environment for change
Marketers know the science of "priming" and use it to help them sell products; sport psychologists use it to motivate athletes. We can "nudge" ourselves in subtle ways throughout the day, in every environment, by strategically putting pictures of our goals in places we are sure to encounter, by hearing songs that energize us, and by reading inspirational e-newsletters about successful people.
Challenge: Scan your daily environment for "negative primes" that might be de-energizing. Replace pictures, driving routes, television habits or clothing with items that will inspire and motivate you. Consider replacing at least one computer password with a phrase associated with an important goal or a character strength that you want to embody.
Source: https://www.livehappy.com/blogs/90-days-happier-you/6-step-goal-setting-challenge


GOAL SETTING RESOURCES

1. Simple Goal Setting Tool: Click here to download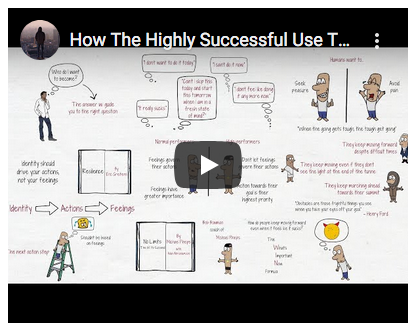 This short video clip brings home the challenge of following our desires and goals rather than our feelings. This way we can keep working towards our goals - even when 'it sucks'!
Click here to find this and other helpful resources!


CONNECT WITH ME
I'm offering a free 30 minute Clarity Conversation if you'd like to discuss your hopes for the coming year. To arrange a time please access my calendar here.