"Keep your face to the sunshine
and you cannot see the shadows."
-Helen Keller

Hi Kathleen,
It's November, and for most people...they are starting to think (read: dread) holidays. It does NOT have to be that way!
What if you could regain some of that lighthearted, childlike fervor?
I've got something super special in store for you that you do NOT want to miss!
I know you'll want to book your place...so you can do that HERE.
Now then, back to our regularly scheduled news and info!
******
In my last newsletter, I talked about the return to the workplace and the mix of emotions this has brought for many people.
I was recently interviewed by Lisa Brady, Irish Daily Mail, during which she coined the humorous term 'Lockholm Syndrome' to describe how we looked forward to a more 'normal' working life...yet the reality of leaving the home office for a day or 5 was/is anything but easy!
If you didn't get to read the article I think you'll enjoy it! You can download and read it here.
In this issue, I will bring this discussion to a more personal level:
You will learn

two strategies

for maintaining equilibrium in these times of great change.
All the best!


Kathleen Fanning
---
Three Ways to Not Lose Yourself
in the Upcoming Holiday Madness!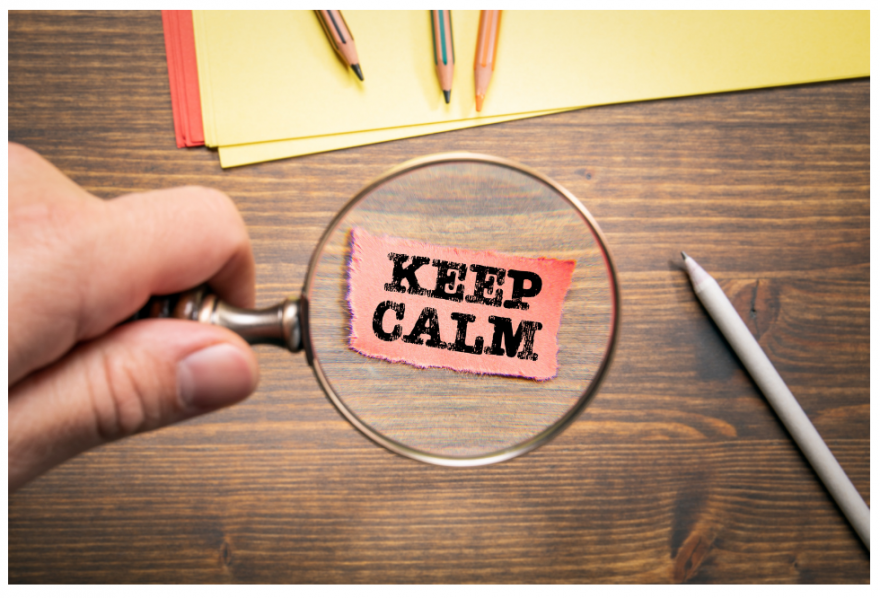 Did someone say Extra Stress…Holidays ahead? (NOOOOO!)
We can all relate to the mix of excitement and apprehension we feel when we look to the upcoming holiday period. Perhaps this year has some extra stresses attached to it - the ongoing pandemic, even more mixed (or opposing) views among family members and (for me at least) being out of practice with entertaining people in my home!
My 90-minute workshop on 13th November (10am EST, 3pm Irish Time) will give you 3 Concrete Ways to Reduce Stress and Get More Done With Ease.
Click here to learn more and register!
The workshop is limited to 15 participants.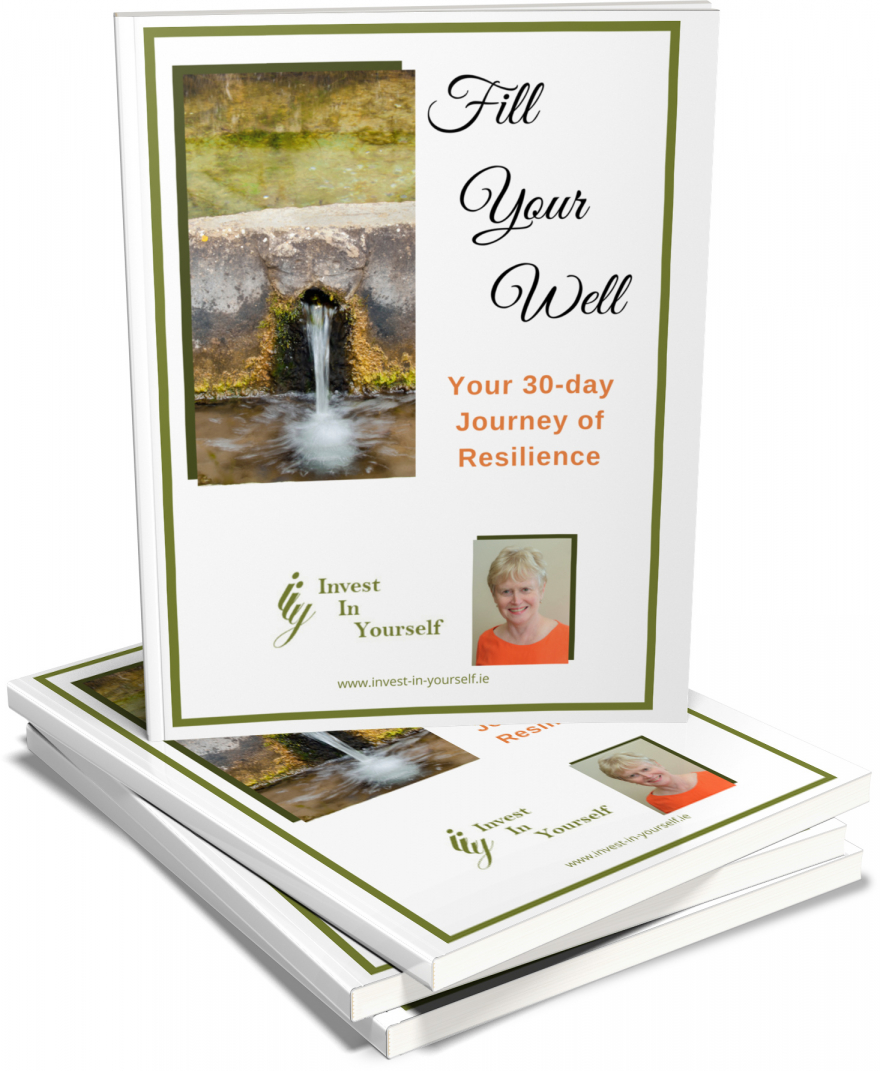 I will also be introducing my new 3 Month Journal - which I'm so excited about! It is entitled: 'Fill your Well: Your 3 Month Journey of Resilience' and which will be available soon on Amazon. I'll share with you how gifting yourself 30 days to start building your resilience prior to the holidays - will pay huge dividends!


---
Two Strategies to maintain equilibrium in these times of great change
Take Time to be Grateful!
"We know this", you're thinking. Yes, we know we 'should' be grateful and perhaps we know firsthand that gratitude is a powerful tool in our Resilience Toolkit. But, if you're like me, you may well need a reminder of just how good it can be for all of us!
Long-term studies suggest that a positive, appreciative attitude contributes to greater success in work, greater health, peak performance in sports and business, a higher sense of well-being, and a faster rate of recovery from surgery. Pretty amazing stuff! So why isn't a part of our daily practice? Because our brain focuses more easily on the negative. Our brain of course has evolved from when we lived in the caves, but we are still alert to the sabre tooth tiger who may attack! Sounds crazy but it's true.
So we need to fight back with a 3 to 2 ratio of positive to negative thoughts. Not so easy to do, but gratitude is a way to bring us into our Sage Brain - the more evolved part of our brain where our inner wisdom resides.
That's why practicing gratitude makes so much sense. When we practice giving thanks for all we have, instead of complaining about what we lack, we give ourselves the chance to see all of life as an opportunity and a blessing.
Remember that gratitude isn't a blindly pretend-optimistic approach in which the bad things in life are whitewashed or ignored. It's more a matter of where we put our focus and attention. Pain and injustice exist in this world, but when we focus on the gifts of life, we gain a feeling of well-being.
Gratitude balances us and gives us hope.



Practice Optimism
Optimism is my second favourite resilience tool! As Dr. Rick Hanson points out, "The mind is like Velcro for negative experiences and Teflon for positive ones." We need to actively work to be both grateful and optimistic. I'm not suggesting that we pretend 'everything is wonderful and there is no sadness' but, like gratitude, working to be more realistically optimistic pays huge dividends in terms of our health and well being.
The last year + has challenged even the most optimistic amongst us. It is always striking to me though how those who have suffered the most can sometimes be the ones who are able to look to a better, easier future.
Martin Seligman teaches us to use optimism to 'put things into perspective' and Shirzad Chamine of Positive Intelligence® fame shares 'that there is a gift and/or opportunity in every challenge or problem.' It may not appear immediately, but looking optimistically for it will help in the moment to deal with the negative emotions.
It's certainly worth cultivating a 'glass half full' mindset - it pays dividends in so many ways! Give it a try!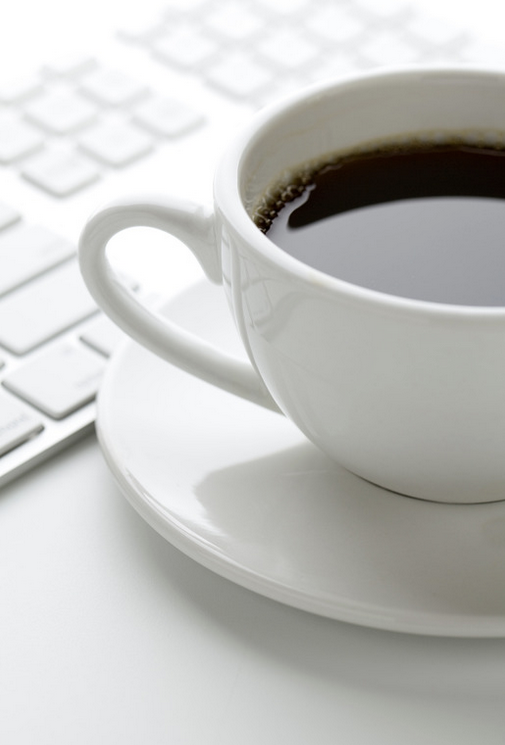 Now… I know you want to learn more about how to put these strategies into action, right?
Click here to schedule a Chat to Start Doing Just That!



"It's amazing how a little tomorrow


can make up for a whole lot of yesterday."


-John Guare
Helpful Resources
Click here to find helpful resources including podcasts, articles and more!


Connect with me
To learn more, visit my website, Invest in Yourself here:
www.invest-in-yourself.ie
You can also email me directly here:
kathleen@invest-in-yourself.ie
Social Media

Click here to subscribe to my newsletter