23 September 2019

"Cultivating gratitude is one of the simpler routes to a greater sense of emotional well-being, higher overall life satisfaction, and a greater sense of happiness in life."
Elizabeth Scott: Gratitude, A Habit Worth Maintaining

Dear Kathleen,
Welcome to my first newsletter which I offer to help you Invest in Yourself!
This is something I've wanted to do for a long time but (like some of you experience!) lots of good ideas get put on the long finger! Finally after 10+ years coaching and even more years training and teaching, I have discovered my real passion - which is to support Women in Higher Education (Teaching and Administrative) who are experiencing a variety of challenges.
Having spent too many years being hard on myself and thinking I was the 'only one' experiencing the hard things- it was a huge relief to know these challenges are totally backed up by research. It is certainly apparent in research that the system needs changing and that women are often not treated fairly. Equality and fairness seem to be elusive concepts still.
But..there is still a lot an individual can accomplish to BE a little better, and make life a little easier. And when we are better, and our lives are easier...there's a chance we can make a difference in the system.
My Newsletters will focus on a number of topic areas to support
:
I believe these areas are critical in helping us accomplish the changes many of us seek. I look forward to serving you in this way as you step forward to Invest in Yourself!
For today, the focus is on Self Care. A key part of Self Care is Gratitude. You may not have thought about it that way before, but I invite you to settle in and explore bringing Gratitude into your Self Care routine.
*Be sure to click here if you want to continue to receive my newsletters.

All the best!


Kathleen Fanning
Photograph courtesy of Niamh Mason
http://www.crookedhousephotography.com

Accessing the Power of Gratitude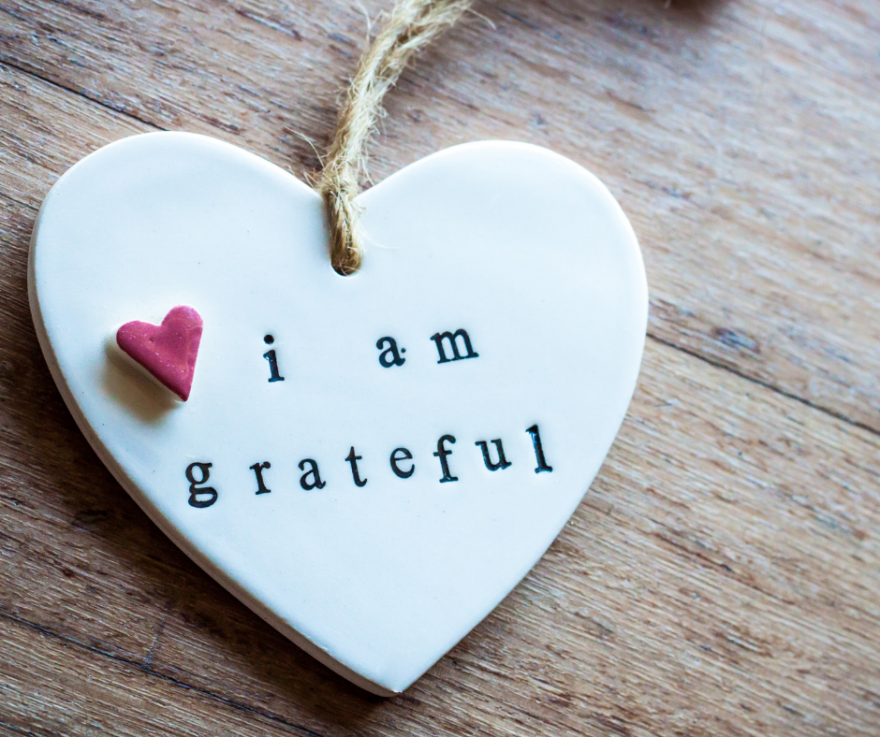 The practice of gratitude as a tool for happiness has been in the mainstream for years. Long-term studies support gratitude's effectiveness, suggesting that a positive, appreciative attitude contributes to greater success in work, greater health, peak performance in sports and business, a higher sense of well-being, and a faster rate of recovery from surgery.
But while we may acknowledge gratitude's many benefits, it still can be difficult to sustain. So many of us are trained to notice what is broken, undone or lacking in our lives. And for gratitude to meet its full healing potential in our lives, it needs to become more than just a Thanksgiving word. We have to learn a new way of looking at things, a new habit. And that can take some time.
That's why practicing gratitude makes so much sense. When we practice giving thanks for all we have, instead of complaining about what we lack, we give ourselves the chance to see all of life as an opportunity and a blessing.
Remember that gratitude isn't a blindly optimistic approach in which the bad things in life are whitewashed or ignored. It's more a matter of where we put our focus and attention. Pain and injustice exist in this world, but when we focus on the gifts of life, we gain a feeling of well-being. Gratitude balances us and gives us hope.
There are many things to be grateful for: colourful summer flowers, legs that work, friends who listen and really hear, chocolate, fresh eggs, comfortable shoes, strawberries, the ability to read, roses, our health, butterflies. What's on your list?
Some Ways to Practice Gratitude
Practice gratitude around the dinner table or make it part of your nighttime routine.
Make a game of finding the hidden blessing in a challenging situation.
When you feel like complaining, make a gratitude list instead. You may be amazed by how much better you feel.
Notice how gratitude is impacting your life. Write about it, sing about it, express thanks for gratitude.
As you practice, an inner shift begins to occur, and you may be delighted to discover how content and hopeful you are feeling. That sense of fulfillment is gratitude at work.
Author's content used under license, © 2011 Claire Communications

The What-Went-Well Exercise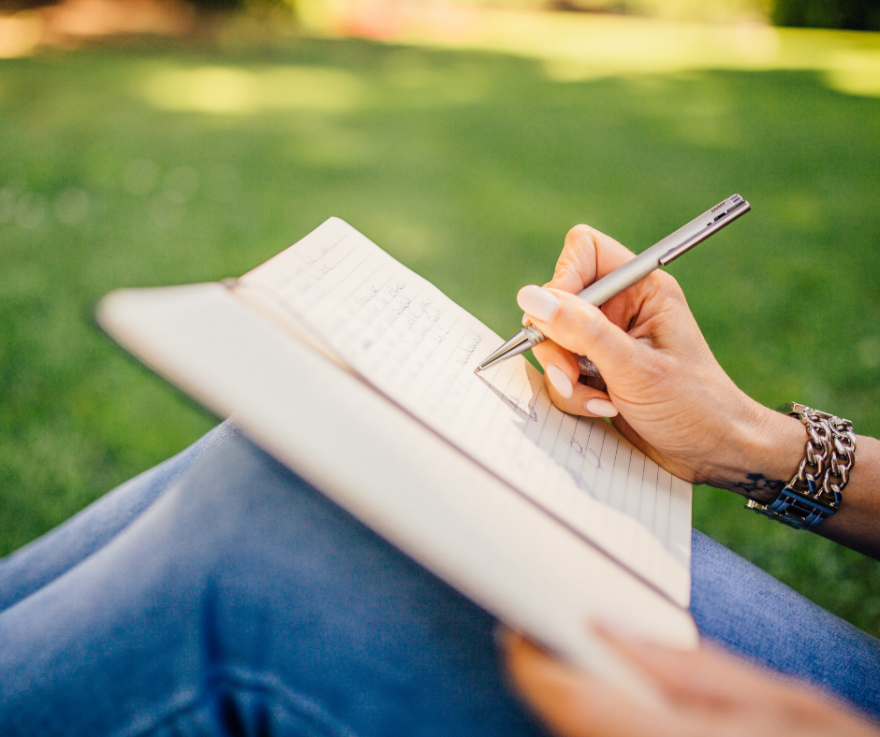 At the end of your day, write down three things that went well and explain why. The items can vary from the mundane (your co-worker made coffee for you; your husband picked up a treat for you on the way home from work) to the extraordinary (you earned a promotion; your sister gave birth to a healthy baby).
Next to each positive event, answer the question "Why did this happen?" For example, if you wrote that your husband picked up a treat for you, write "Because he's really thoughtful at times" or "Because I called him and reminded him to stop by the grocery store." Or if you wrote "My sister gave birth to a healthy baby," you might give as a cause "She managed her health during pregnancy."
The key to making this practice as beneficial as possible is to take your time with it. Really reflect on those good things and feel the gratitude for them. Rushing through won't help much.
As you practice, an inner shift begins to occur, and you may be delighted to discover how content and hopeful you are feeling. That sense of fulfilment is gratitude at work.
Feel free to hit "reply" and let me know if you're up for this month's challenge! I'd love to support you, and send you a guided meditation. It's yours for the asking!!

Click here to discover these two great resources!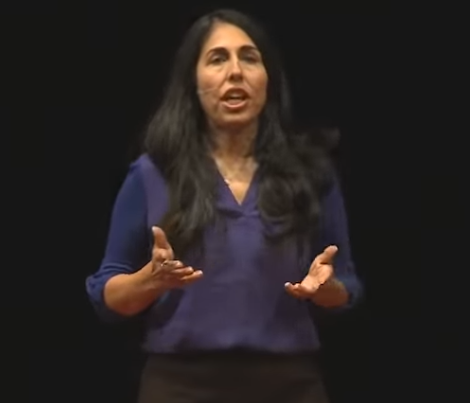 Two words that can change your life
Tanmeet Sethi
In this thought provoking talk, Tanmeet Sethi shares how the overlooked value of gratitude can have surprising health and medical benefits.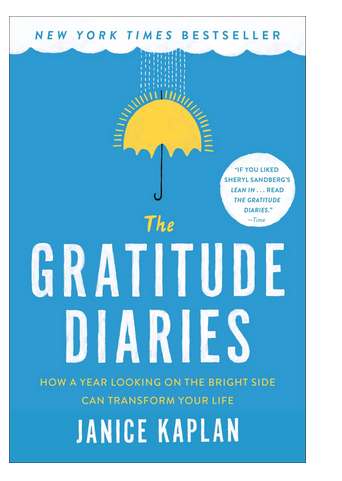 The Gratitude Diaries
Janice Kaplan
In this NEW YORK TIMES bestseller, Janice Kaplan spends a year living gratefully and transforms her marriage, family life, work and health.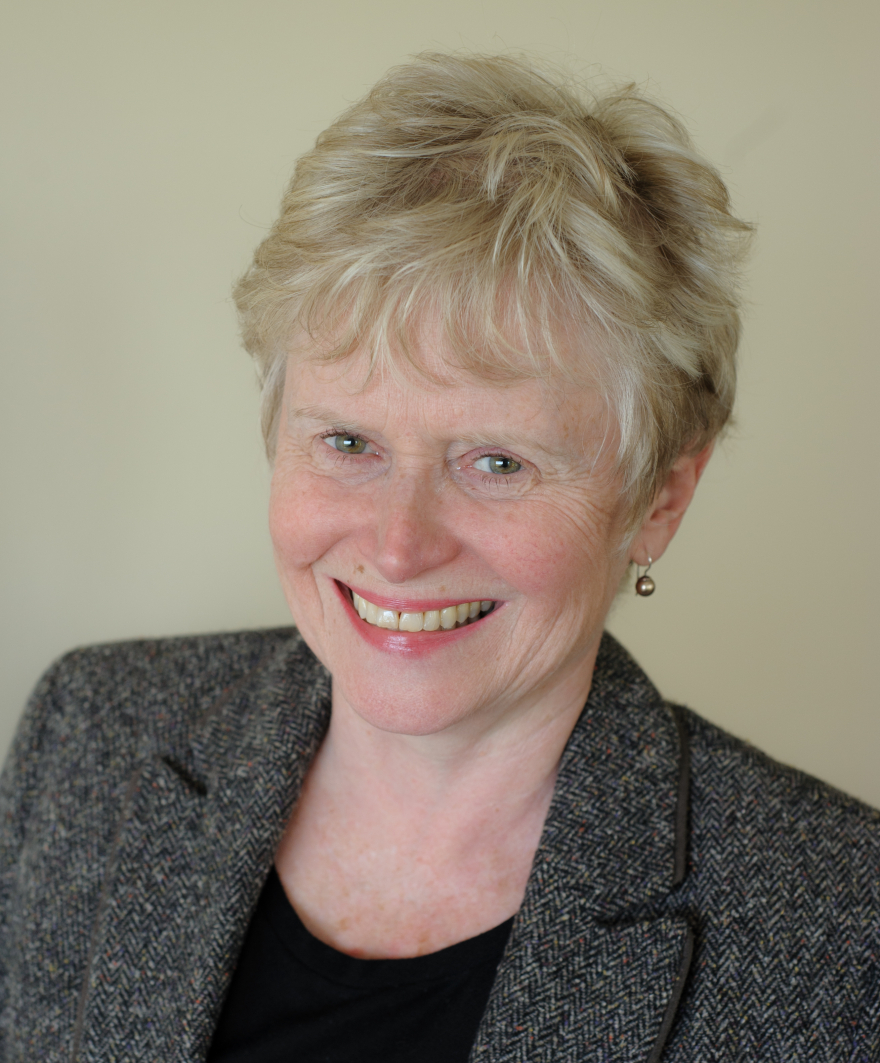 Hi- I'm so excited about how my business is growing and about the work that I do to make the professional and personal lives of women working in Higher Ed a little easier. I've been a teacher, trainer and coach for many years and I know first hand how challenging the workplace can be for women- despite all the progress we have made. The structures may be slow to change but individually we can make our own lives easier and more satisfying- and find ways to manage challenging situations that may arise.
Learn more about Kathleen and Invest in Yourself by visiting her website here: www.invest-in-yourself.ie
You can also send an mail directly to Kathleen at: kathleen@invest-in-yourself.ie
CONNECT WITH ME
Schedule a complimentary Clarity Conversation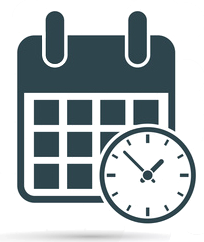 Click here to Schedule a complimentary Clarity Conversation
Social Media


Subscribe to my Newsletter
Be sure to click here if you want to continue to receive my newsletter