'"With the New DAY comes New STRENGTH
and New THOUGHTS."
- Eleanor Roosevelt
Happy 2022, Kathleen!!

What feelings and thoughts are in your head as you look ahead to the coming year??
I have a mix of excitement and a few nerves when I think of all I hope to accomplish this year. I love the 'start over' aspect of a new year - similar to how I feel in September. I picture a new box of crayons or pencils and a lovely book with 365 pages to fill! And, when I think this way, I remember that each new day brings an abundance of possibilities.
Many posts shared over the final days of 2021 made me a bit sad. Yes, it was a challenging year and Covid certainly brought hardship for many, but I don't want to write it off or consign it to a 'heap of bad years'.
There were so many gifts and wonderful moments in 2021 and being happy and healthy writing this today confirms for me that it was not 'the year to forget' that some people portrayed. Wonder what you think?
In this newsletter, perhaps I'll challenge your thinking about the coming year!!
All the best!


Kathleen Fanning

Questions? Concerns? Curious?
Click here to schedule a complimentary call to create your intentions for the coming year!
---
What are your Intentions for 2022?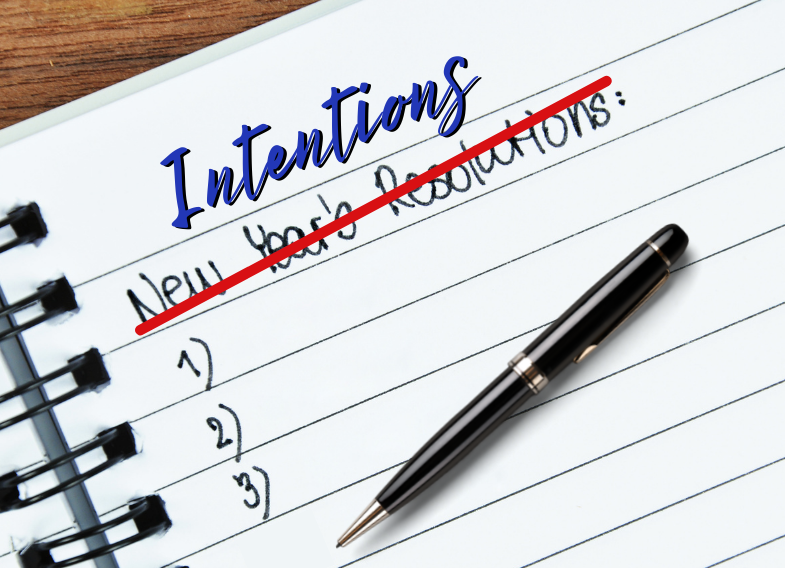 You may notice I didn't use the term "resolutions"!
For good reason - as many of us can remember the disappointment in February or March when that new gym membership hasn't been used or I'm still eating sugar despite 'my resolution' to be fit and healthy.
Here are 3 reasons why New Year's Resolutions can be ineffective and eventually discouraging:
1. In our enthusiasm we tend to commit to doing too much.
2. We speak in generalities of fitness, health etc.
3. Most importantly, resolutions focus on what we lack and tend to be negative.
📍Here's an alternative...
As an alternative, I'd suggest you set 3 big intentions for yourself for the coming year. Mandi Carozza explains the important differences:
"A resolution is, more or less, a statement to change something you want to fix about yourself or your lifestyle. As a result, resolutions tend to inspire negative thoughts about your current situation.
On the other hand, an intention is more focused on creating abundance in your life. An intention does not imply something is wrong with the way you currently live, but instead, it motivates you to live even better. An intention is something to live by that you can carry with you throughout the year and into the years to come. When you set an intention, you choose to live more mindfully and open to new outcomes."
📍How to set an intention
I'd suggest that you set a maximum of 3 big intentions for the coming year.
Be clear about what you want more of in your life. Write down a statement that relates to your PURPOSE and HOW you can bring about change. It might be about how you want to BE in your life - more patient, kind - or perhaps to do with a life style change. Danielle Diamond explains it so well:
"Instead of saying 'I want to lose ten pounds,' be specific about where that intention comes from; how about 'I will treat my body with respect because I am worth it.' That's a loaded statement, and might be extremely difficult if you've abused your body with diets and exercise before; but just go with it, because failure to reach a past resolution may be due to not believing you deserve it.
Once you have your statement, support it with realistic action steps you can commit to such as: 'I will schedule exercise each week, adding more time to my workouts each month. I will add one healthy food to each meal, and I will ask myself if I am truly hungry before I take another bite.' See the difference?
If your intention is something less 'measurable' like more focus, ease, happiness,etc., then pay attention to how you can incorporate these things into your day. Then, do something each day to demonstrate your commitment to your intention. Make a healthy choice at your favorite restaurant to fuel your body, take a breathe before honking your horn to cultivate patience, or cancel lunch with someone who drains your energy to bring more ease to your day."
I'll finish with the guidance my own coach, Carol Williams, gave me. Validate that your intentions are enough of a stretch by asking yourself:
1. Is my desired change thrilling?
2. Is my desired change important to me?
3. Is it daunting?
---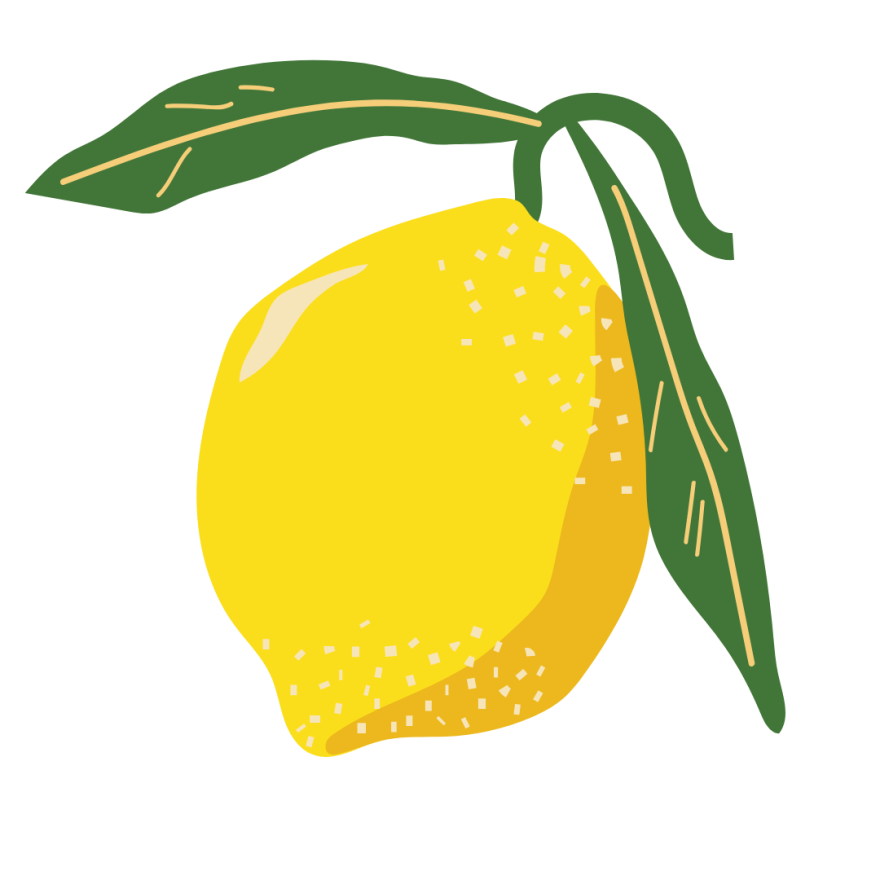 Register Today!!
"Turn Lemons into Lemonade: If life gives you something that appears unusable, turn it into something good!"
Join me on 27th January at 3pm Irish time (10am EST)
for a Free Mini-Workshop to learn
HOW TO FIND THE GIFTS in even the most challenging of experiences.
My friend and colleague, PQ Coach Doni Landefeld of Metamorphosis Coaching in the US, will be facilitating this workshop with me.
Gift yourself with an hour of your time! You will leave with:
An understanding of how life can be brighter than we might hear in the news
Two tools to start building up your 'mental fitness' immediately!
For more details and to register for
Putting Your Best Foot Forward in 2022: Turning Lemons into Lemonade
Click here.
---
A Wonderful Way to Kick Off the New Year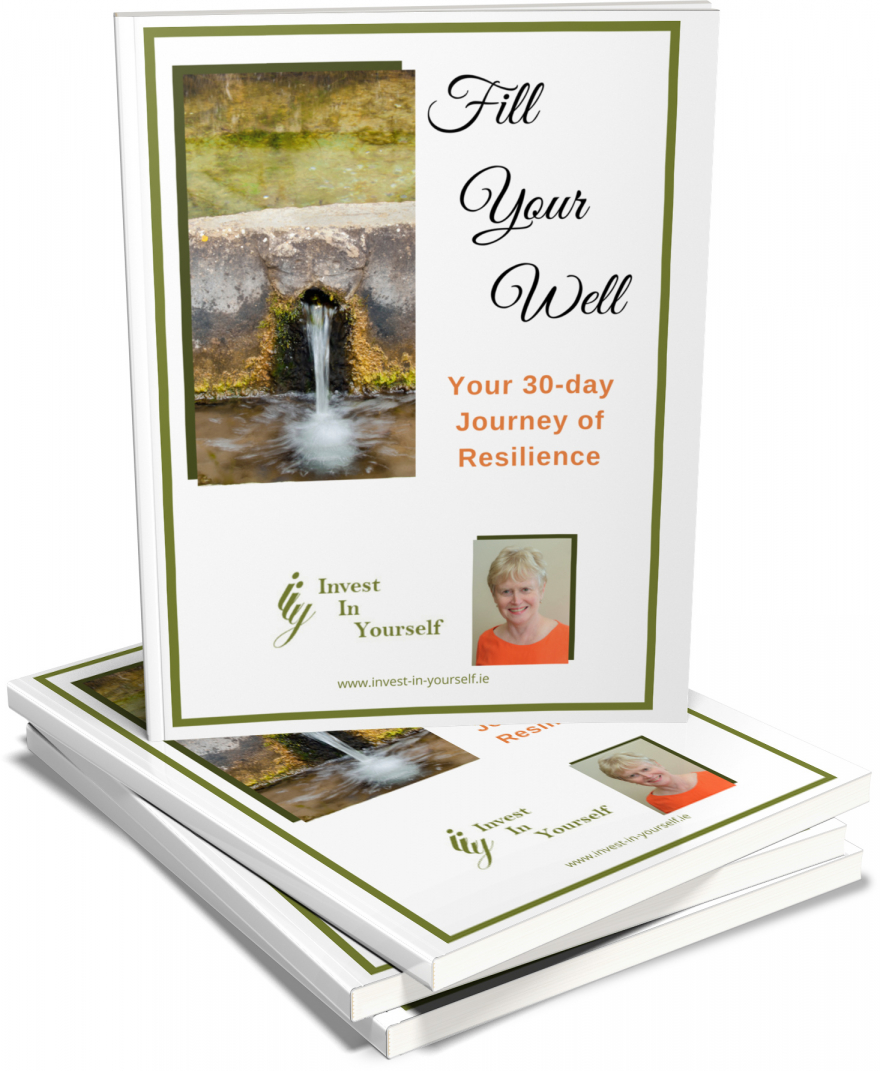 I've been bowled over with the positive reaction to my Journal! Why not get 2022 off to a great start by giving yourself 30 Days to 'Fill Your Well of Resilience'? What a wonderful way to begin the year! It's available on most Amazon sites including:
https://bit.ly/fill-your-well-US
https://bit.ly/fill-your-well-UK
One reader sent me this heartwarming message!
"I have been writing every day in my journal and find that each time I am looking forward to it just a bit more. I love your messages and photos - very well done."
---
Helpful Resources
Click here to find helpful resources including podcasts, articles and more!


Connect with me
To learn more, visit my website, Invest in Yourself here:
www.invest-in-yourself.ie
You can also email me directly here:
kathleen@invest-in-yourself.ie
Social Media

Click here to subscribe to my newsletter