Podcasts Articles and Blogs
3 ROCKS PLANNING TOOL
Here is a short description of a fantastic planning tool - 3 Rocks.
It is a key tool for the 4th Pillar of my Time to Believe™ program.
Pillar 4: Get More Done - Choose What's Important for You & Empower This in Others!
Listen as Kathleen walks you through this exercise:
BOOST YOUR MENTAL FITNESS THROUGH POSITIVE INTELLIGENCE (PQ)

Charlie Jett and His Guests Explain Mental Fitness Through Positive Intelligence.
Listen to Kathleen Fanning explain the Sage Power of Activate.

LIMERICK TODAY
Personal development coach Kathleen Fanning gives
her top three tips for wise men and women this Christmas

REFILLING THE WELL OF RESILIENCE:
Building up well-being, energy and balance.

STOP THE OVERWHELM
If you're experiencing overwhelm and that sense of 'never being done' -
have a listen to my recent interview with Lisa Duerre on CTRL+ALT+DELETE

FILLING YOUR WELL OF RESILIENCE

What do you do when your 'Well of Resilience' becomes drained?
Host Lorraine LaPointe and Guest Kathleen Fanning share candid conversation to reveal
how you can develop your confidence to successfully juggle challenges and build a more fulfilled life.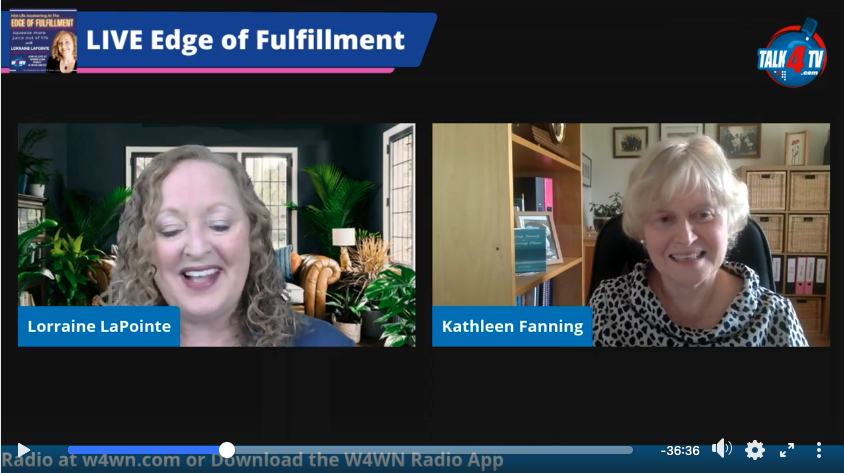 ---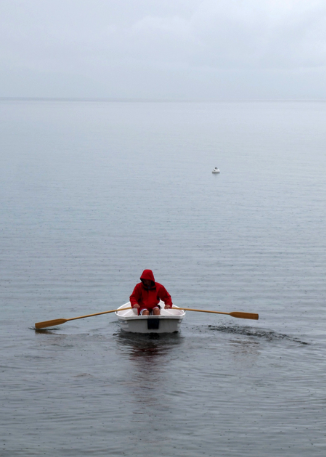 THE ACCIDENTAL RIPPLE EFFECT:
POTENTIAL GOOD NEWS FOR PRACTITIONERS
Inward and Outward Focus
By Kathleen Fanning

There is seemingly no end to the media coverage that continually highlights the challenges of living in our time and it would be very easy to think that it is all pretty hopeless. Our natural tendency is to look outward at what is wrong in the world, our lives and in our workplace - and too often that forms our reality.
IITD BLOG - click here to continue reading
ICF IRELAND - click here to continue reading
ARE YOU READY?

4 Practical Ways To Build Your Resilience
By Kathleen Fanning
"When you are hit with life-disrupting events, you will never be the same again. You either cope or you crumble; you become better or bitter; you emerge stronger or weaker." Al Siebert. This quote by Al Siebert certainly captures the time we are living in. We will definitely never be the same! These words become even more relevant now as Government restrictions are loosening up, more businesses are re-opening and increasingly people are returning to the workplace.
How will we maintain a healthy level of resilience as we face the new challenges of 'leaving the cocoon'? As an experienced coach and trainer focusing on Resilience, I've learned that it is not something we can take for granted. Some people may naturally be predisposed towards some of the elements of resilience such as optimism, but for most of us it is a 'muscle' that needs to be stretched and continually built up. Research has shown us that there are many factors involved but I suggest that investing in building your resources in the following four areas: Physical, Emotional, Cognitive and Social Connectedness – will pay dividends moving forward in these challenging times.
IITD BLOG - click here to continue reading
MENTAL FITNESS: How to Thrive During Challenging Times
By Kathleen Fanning

Coaches and trainers are always upskilling and building up their knowledge base to serve their clients better. In recent years, the whole area of neuroscience has caught our imagination with the wonderful 'discovery' of neuroplasticity. As learning and development practitioners, we've always believed in the concept of Lifelong Learning, but we now have the scientific evidence. Our values and research are in tandem as never before.
In these stimulating times, a new body of research has emerged. Shirzad Chamine, a Stanford Professor and CEO of Positive Intelligence®, and his team have brought together: Positive Psychology, Cognitive Psychology, Performance Science and Neuroscience to create a new model and programme. Shirzad's research into the principles of Positive Intelligence® has included [...] some 400,000 participants from 50 countries...
IITD BLOG - click here to continue reading